Brit Awards 2022 handed out. Adele's great triumph and a record number of awards wonFashion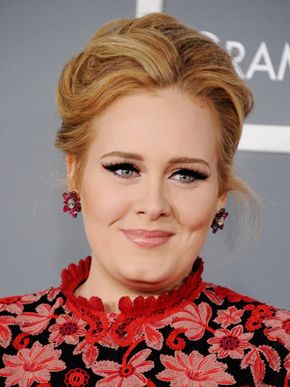 Brit Awards 2022 handed out. Adele's great triumph and a record number of awards won
The most important British music awards Brit Awards for 2022 have been handed out. The ceremony ended with Adele triumphing as the only winner of more than one statuette. Thus, the author of the album "30" broke another record.
We had to wait six years for Adele's new album. On the album "30" from November 2021, the artist sings about divorce, motherhood and love. Since the release of her previous album ("25") the singer's life has changed dramatically. The star split from husband Simon Konecki, struggled with depression and underwent a spectacular makeover.
With her return to the stage, she began giving moving interviews. On the pages of British and American "Vogue" she confessed that she wants to be famous again. We didn't have to wait long for those words to come true. Longing fans have welcomed the artist and reviewers have hailed "30" as the best album of Adele's career.
The debut of Adele's single "Easy on me" and album "30″ late last year was a clear signal to the entire music community. The queen of British pop is back to take her rightful place. The great success of the singer was confirmed by the results of the Brit Awards 2022, which were announced late last night. The British record industry's top statuettes were handed out in fifteen categories, but only Adele won in more than one. It's a huge success for her because it allowed her to break the Brit Awards record at the same time. The singer already has a total of 12 statuettes, which makes her the most awarded woman in history. Interestingly, this year the organizers changed some of the categories previously related to the sex of the performers. For the first time ever, men and women competed in the same categories. Adele admitted that she understands the reasons for the merging of the two groups, but at the same time mentioned how important it is for her to be a woman artist.