Store visits in shopping malls fall again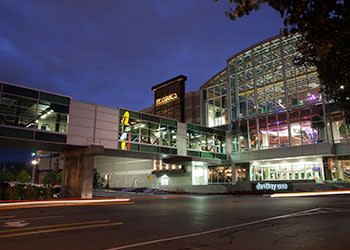 Visits to stores in shopping malls fall again
ZPPHiU monitors footfall in shopping malls across the country using Proxi reports.cloud and data gleaned from members of. The December summary is another "down" report, and the first month of the new year looks even worse. There is no doubt: more than half of the customers did not return to many malls, and after December's pre-Christmas shopping in January the visitation is even lower.
"In our recaps, we refer all the time to 2019, which was the last stable for mall trade before the pandemic. We summarized December 2021, which seemed quite promising. Meanwhile, the difference in visits from December 2021 to December 2019 was -37% and the difference in unique customers from December 2021 to December 2019 was -42%." – Management Board of ZPPHiU.
Decreases in December throughout Poland were still in double digits. Minus 78% is the record for this listing. Let the scale of the phenomenon be evidenced by the fact that only two shopping centers in Poland out of more than 120 observed achieved a higher result than in 2019.
"Since the beginning of January 2022, we have again seen an even more severe drop in visits to our stores located in shopping malls. In TATUUM stores it is over 40% less traffics than before the pandemic" – comments Paweł Kapłon, Chairman of the Tatuum Supervisory Board, member of the.
"The obvious change in consumer shopping behaviour is having a significant impact on the situation for entrepreneurs using the retail space in shopping centers. We are tracking dynamic changes in customer traffic and all indications are that it will not return to its former condition. At the same time, virtually all of our costs are rising, including wages and salaries, the cost of utilities and space utilization, or the cost of transporting goods. It requires us to redefine our partnerships with many landlords and this process is slow and unfortunately not keeping up with the changes in customer behavior." – adds Paweł Kapłon.