Apple Studios will create a series about Christian Dior and Coco Chanel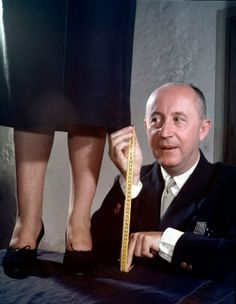 Apple Studios will create a series about Christian Dior and Coco Chanel
"The New Look" is to be a thriller based on true events, set during World War II in Nazi-occupied Paris, telling the story of Christian Dior – one of France's most famous fashion designers. The story will also feature silhouettes by Pierre Balmain, Cristóbal Balenciaga, Pierre Cardin and Yves Saint Laurent.
Australian actor Ben Mendelsohn and French actress Juliette Binoche will play the lead roles. It will be produced, directed and written by Todd A. Kessler ("The Sopranos Family" and "Arrangements"), assisted by Lorenzo di Bonaventura ("Transformers," "Salt").
Apple did not disclose a start date for the shoot or an expected release date.