Burda Media has decided to close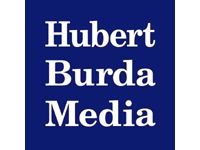 "Elle Man", "Focus" and "Samo Zdrowie"
As part of the reorganization of its portfolio, Burda Media Polska has decided to close the group of titles related to the "Focus" brand ("Focus", "Focus Historia", "Focus Coaching") and the magazines "Elle Man" and "Samo Zdrowie.
"In deciding to reorganize its portfolio, Burda is responding to a dynamically changing market situation, which is mainly driven by the rapidly rising costs of paper, energy and services, as well as by changes in consumer behavior. Reorganization of the portfolio will also allow for improvement of the company's operational activities and effective implementation of the adopted development strategy". – we read in a statement by Burda Media Polska.
Back in July last.r. Burda Media Polska bought from Gruner und Jahr publishing brand "Focus" along with Focus portal.pl The publisher emphasized then that this will enable further development of "Focus" magazines on the Polish market and continuation of works on adapting the content to the expectations of Polish readers. Focus" magazine appeared on the Polish market in January 1993.
Elle Man magazine was launched in 2014, initially published twice a year. At the beginning of 2018, it was transformed into a quarterly magazine and TVN journalist Olivier Janiak became its editor-in-chief.
The last issues of "Focus" and "Samo Zdrowie" magazines will appear on the market in February 2022. The last issue of "Elle Man" will be published in March this year.