Classics for the whole family in the new collection Lasocki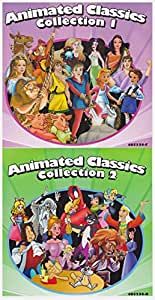 Classics for the whole family in the new Lasocki collection
All generations met at the Frankiewicz duo session & Rożniata. Models of all ages posed in front of the photographers' lens. In a joyful, family atmosphere they present the first Lasocki brand collection for the season spring-summer 2022.
For her, classics were envisaged – lacquered moccasins associated with Italian elegance and oxfords in English style. There were also bolder models promoted by the stars – flatform flip-flops and white boots on a trapper sole – hit of the coming months.
In the line of handbags, versatile models also accompany the novelties. In addition to XL shoppers with geometric shapes, soft bags in suede have appeared, and in addition to trunks combining several neutral shades, which fulfill the rules of the dress code, colorful bags embossed in the pattern of exotic leather attract attention. Spring heralds fresh, grassy green on pumps and trunks.
The men's collection includes monochromatic sneakers and English-style work shoes in a caramel shade that perfectly matches a navy blue suit. As for bags – the fashionable man can choose from backpacks with a case for glasses, sachets for comfortable carrying over the shoulder and sports bags bowling bags For training or a weekend getaway.
There were also children's models, who must above all be comfortable. Preschoolers will love leather sandals in muted colors and sneakers with Velcro closures. There are moccasins for little elegant men. Lasocki offers also first shoes for toddlers – in cheerful shades and with comfortable Velcro fastening. So that from an early age to encourage children to discover their own style.