Colors, glitter, kitsch and power. This is what the fashion of the 1980s was like.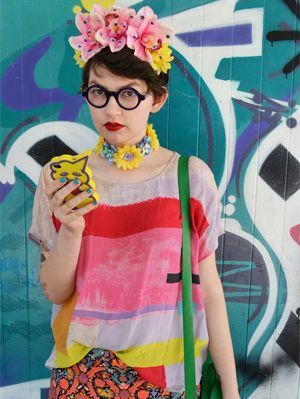 Power, glitter, color and a pinch of…cringe. How the fashion of the 80s looked like.?
Intense colors, interesting color combinations, sequins and shiny materials – this is the essence of the fashion of the 80s., although these were not the only trends that conquered the catwalks and streets at that time. The style of those days may seem funny or even kitsch to some, but it still attracts and returns every now and then, appearing in the latest collections of designers and popular chain stores. Why the crazy 80s. they still fascinate and what they looked like in Poland?
The 80s. – which influenced trends?
The 80s. were groundbreaking on many levels and it is no exaggeration to call them the time of contrasts. Music was dominated by Sabrina and Madonna, inspired by pop and disco, as well as rock bands such as AC/DC, Guns'n'Roses and Bon Jovi. Revolution, rebellion, capitalism and workaholism clashed in the business world. And fashion? Fashion absorbed from everything like a sponge, making the 80s. The 1980s were one of the most interesting and eclectic, as well as the most controversial, years in the modern history of fashion.
The opulence of Versace, the perversity of Moschino and the extravagance of Comme des Garcons or – who died in January 2022 – Thierry Mugler, set the direction of fashion and instantly won fans fascinated by their distinctive styles and innovative designs.
This decade, although so contrasting, allowed almost everyone to find something suitable for themselves.
80s fashion. – The most important trends and inspirations of the decade
Some of the most important fashion trends of the 1980s. undoubtedly include colors which, as a basis for dopamine dressing, will also rule to a large extent in 2022. 40 years ago they became a hit with, among other things, the growing popularity of… fitness. Multicoloured calf warmers, brightly coloured bodysuits worn over leggings, terrycloth armbands on arms or forehead, and orthalion tracksuits in intense colors ruled not only in the training rooms but also outside them. It can be said that fitness trainers of the time, such as the great Jane Fonda, were pioneers in combining sport, fashion and pop culture.