First unattended Żabka Nano in a fitness club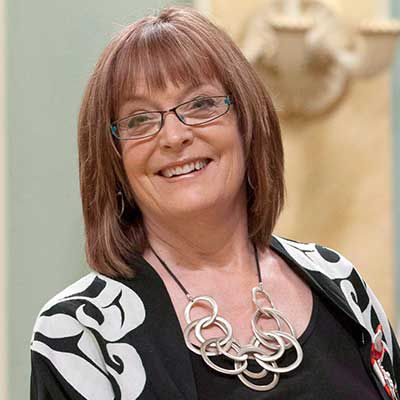 The first unattended Żabka Nano in a fitness club
Żabka Nano is currently the largest chain of autonomous stores in Europe, which continues to surprise customers with new partnerships and locations. As part of the development of the concept the first unmanned Nano ¯abka has been launched in the Zdrofit Bemowo fitness club at ul. The first one is located at 303 Dywizjonu Street in Warsaw.
This is a pilot cooperation between ¯abka and the largest fitness club chain in Poland, part of the Benefit Systems capital group.
– Nano ¯abka is characterized by great flexibility, thanks to which we can open new autonomous outlets in almost any location. Cooperation with the Zdrofit health club chain gives us the opportunity to further improve the concept and be even closer to our customers. I believe that sports and active lifestyle enthusiasts will appreciate how quickly and intuitively they can do their shopping at Żabka Nano: without cash registers, queues and cash – says Paweł Grabowski, director of self-service solutions in Żabka Future.
Cooperation between Żabka and Zdrofit network
The assortment in Żabka Nano in the Zdrofit fitness club consists of about 300 products. Customers can choose from healthy and nutritious snacks, ready-made meals and drinks, which are perfect as a meal before, during or after a workout. During pandemic restrictions one person will be allowed to stay in a Żabka Nano.
– When developing a network of Zdrofit fitness clubs, we focus on modern infrastructure and innovative solutions, which is why we are pleased that Zdrofit is the first sports facility in Poland with a self-service Żabka Nano store. As part of a pilot project, our club in the Warsaw district of Bemowo will be equipped with a practical solution that will make it easier for users to access healthy snacks, drinks and basic necessities. I am convinced that customers of our club will appreciate the new facility providing quick and easy access to the Żabka Nano offer – says Tomasz Groń, Managing Director of Benefit Systems Fitness Branch.
Innovative technologies
Żabka Nano in the Zdrofit fitness club uses an innovative method of authorization and payment for purchases, implemented in cooperation with Adyen. The entry to the store is possible with a payment card – before entering Żabka Nano, the customer puts it to the terminal. On the first visit, he gives a phone number to which he will receive a text message confirming his purchase. After performing this action, the door will open automatically. Once the customer is inside, the shopping will take only a moment – all they have to do is to take the chosen products from the shelf and leave. The camera system installed in the Nano Żabka, which uses m.in. The new facility, based on machine learning, will recognize the products taken off the shelves, charge the appropriate amount and then automatically finalize the payment using the payment card used at the entrance to ¯abka Nano. The system does not identify customers, nor does it memorize images, which guarantees full privacy and safety.
¯abka's autonomous outlets are created as part of the ¯abka Future Business Incubator, which combines three elements: management and research of innovations, turning them into new products and services and their commercialization. Currently there are 26 Nano Frogs in 6 cities in Poland. The project also fits perfectly with the strategy of the Żabka Group which assumes carrying out activities aimed at maintaining climate neutrality – Żabka Nano uses only the equivalent of green energy for its operations.