HOW HE DOES IT Hubert Pełka, Marketing Director Central and Eastern Europe L; Occitane en Provence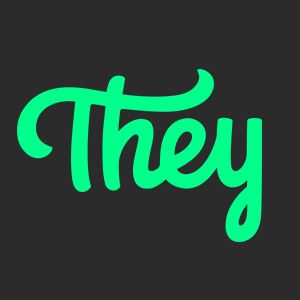 HOW HE DOES IT: Hubert Pełka, Marketing Director Central and Eastern Europe L'Occitane en Provence
Why it is worth sticking to the professional path once chosen, what he learnt working with women and how to use in business what Fisz sings about HUBERT PEŁKA, Marketing Director Central and Eastern Europe L'Occitane en Provence, by Alicja Szewczyk.
I wanted to study at the Warsaw Academy of Dramatic Arts, but at the last moment I enrolled at the Warsaw University of Technology and became an engineer. I spent my last year at university in Sweden, I wrote my diploma there and that defined my professional path. When I came back to Poland it was 2001, Poland was not yet in the European Union and Erasmus was not as active as it is today. Studying abroad, an internship abroad and a high level of English language skills were a big deal at the time. Foreign university was very helpful during recruitment interviews, and above all, opened the possibility of working in a large international company. I wrote my MA thesis on what m.in. I deal with today, that is management, customer relations, databases, CRM and loyalty programs. When I submitted my resume to places where I thought I could do this, it turned out that no one at those companies knew what I was talking about. I had to wait a bit for my time.
2001-2008 L'ORÉAL
I didn't originally plan to go into the beauty industry and it was just a coincidence that I ended up at L'Oréal. I saw an ad in the press, went for an interview and got the job. L'Oréal was still growing at that stage, so they hired people who could help – even if, like me, they had no industry experience. If we assume that each part of our career path gives us something, then L'Oréal gave me a workshop. I spent 7 years there and today I can say that this job was my marketing and business university. We were taught certain standards by specialists who came from the headquarters in France, moreover there were many departments in the Polish organization – if someone wanted to learn, they had a great opportunity to gather knowledge from different areas. I worked in four jobs: category management (that is, a little bit of merchandising, doing projects with big chains), sales (I was also responsible for a part of the sales department), training (I dealt with m.in. animation in perfume chains) and traditional marketing, which was a combo of everything from making labels and posters for stores to working with the media. So at L'Oréal, I touched on sales, marketing, training, analytics – everything I could. Above all, I met many fantastic people there – to this day I have most of my friends and acquaintances from there, I even met my wife there. After 7 years, however, I felt a bit stuck there. I said to myself, "I need to move on with my career" and it was a conscious move.
2008-2009 OSRAM
L'Oréal was my first job – I didn't really know if cosmetics was what I wanted to do. When the offer from Osram came up, I decided to try something new. Osram was extremely different from L'Oréal: a very small company, not a consumer company, because it produces not only ordinary light bulbs, but mainly different kinds of fixtures and e.g. street lighting. I had an ambition to talk about light bulbs in a different way, and light seemed like a fantastic topic. It soon turned out that products for consumers constitute only a small percentage of the offer, so there is not much to tell. It was the moment in my career when I understood what I did not want. When I accepted the offer, I thought: "I will try". Today I know that this is not the right thing to do. That once you've taken a path, it's worth sticking to it. However, each misguided job gives us something: it knocks us out of our comfort zone, makes our thinking processes intensify and we learn something about ourselves. I learned that Osram is not my fairy tale, and the experience of working there defined my next decisions.
2010-2015 TRIUMPH
The fashion and beauty industries are very similar. Same consumer, similar communication language, schemes and processes – only different product. Triumph was the market leader, and I love brands that lead the way because you can have an impact on what a brand that matters to the industry says and does. Then I started my adventure with retailed, which suits me better than wholesale because I like to have contact with the consumer and know what she thinks. This is where the dots "connected" because my thesis was about the end consumer and their brand loyalty, and Triumph has extremely loyal female customers. When I took it over, it was a bit behind: on the one hand, everyone we asked knew Triumph and had a Triumph product at least once, but these products were not associated with fashion or trends.
Having experience from a corporation like L'Oréal, it was very easy for me to implement certain processes that made the company run more smoothly. Of course the processes were there and in their own way they worked – only that the world had moved on and needed to be modernized. We changed the m.in. store design, communications, training, we brought in branding and media agencies. While at L'Oréal I learnt the marketing/sales/training trade, Triumph was my retail school.
Later I moved from a director to a regional function – I was responsible for retail marketing in 44 countries, from Poland through Hungary, Greece and Turkey to the United Arab Emirates and Morocco. If I had to say what it has taught me, it would be first and foremost to work with people. The higher you are in the structure, the more you have to rely on people. I was working with countries that had their independence and in order for people to do what I wanted, I had to first make them want to do it. Encouraging employees to do what you want is extremely difficult and this is the experience that has given me a position in regional structures. Here again, the theory that companies are made by people &#8211 proved true; if you have a good team, nothing is impossible and a cool team is the key to success. But when you have so many countries under you, at some point you say: "Basta". After 2,5 years, when my second child was on the way and I had a choice to be at an important conference in Prague (where I should be) or with my wife in the hospital (where I should also be), I came to the conclusion that everything in my life is happening too fast and I do not want to function like that. And so after 6 years I said I had to slow down and left Triumph, which I loved and put a lot of heart into.
FROM 2015 – L'OCCITANE EN PROVENCE
When I went for a recruitment interview, the headhunter who conducted it said: "I can't reveal what brand it is, but you will be delighted". It turned out to be L'Occitane and you were right. I was and am delighted to this day. I was fortunate to come to a company where my position was not. The marketing department existed, but it didn't have a director, so I could design the processes myself. I am in the consumer business again, I manage marketing and e-commerce on this communication side. My team works on the look of the website, decides on promotions, maintains contact with the media, runs social media.
90% of the people around me at work are girls, which I take as a great value. Maybe it's a carbon copy that women are more empathetic, but I learned empathy from women. I feel that when working with them you have to think deeper, go into deeper layers. It is said that we soak up the environment in which we work and adapt to it. I have soaked in the women's business over the years to the point that I happened to say "we women" at some training (laughs). When we do shoots, I give the final touch to the girls on my team because I know they have a better sense of aesthetics than I do. The girls who work in the salons in turn run live shows on Instagram where they talk about the products. For me they are natural influencers, they know the brand and products very well, they can tell about it better than any internet star. I don't have a problem with giving away decision-making power. Being a micromanager is a mistake many people make in management positions. There's always an area where you are better than someone, and in another area someone will be a bigger specialist than you. The environment in which we work changes. Consumers come, who we don't understand: young, speaking a different language, consuming media in a different way, doing shopping in a different way – Fisz Emade Tworzywo in the song "OK Boomer" perfectly illustrates what happens when suddenly looking at ourselves with too little distance we forget about the fact that the world is rushing forward. After 20 years in the profession, I think the trick is to adapt in such a way, i.e. to listen and learn, so as not to stay in the minority, but to quietly go ahead.