Rossmann responds to the needs of employees and creates a "pet club"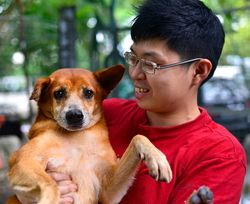 Rossmann responds to the needs of employees and creates a "pet club"
Rossmann as one of the first companies in Poland introduced the "pet club". This unique benefit provides a subscription for full veterinary care for your employees. The program was created based on cooperation with the Pethelp platform, in which it will be possible to perform a number of veterinary activities for quadrupeds.
Who will be able to join the "pet club"?
"The pet club" is a new proposal of Rossmann stores, addressed to its employees. Thanks to this unique program, the owners of dogs and cats who are employed in the drugstore will be able to use the subscription for full veterinary care for their pets.
Rossmann runs over 4.2 thousand. drugstore around the world: in Poland, Germany, the Czech Republic, Turkey, Albania, Kosovo, Hungary and Spain. In 2021, the number of stores in our country was 1578. 17.1 thousand work there on a daily basis. people.