Our mission is to be the most inspiring fashion platform until 2025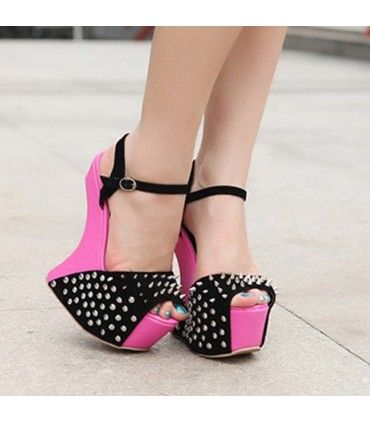 Revolution in Modivo
The last 12 months are a series of changes and innovations for Modivo. Aleksandra Szol, director of e-commerce and marketing Modivo, tells us about the greatest successes of 2021 and plans for the future of the Platform.
Fashion Business: 2021 for Modivo in three words is ..
Aleksandra Szol: People. Chance. Development.
Online or offline?
We focus on the Omnichannel strategy. We skillfully combine these two worlds creating a unique purchasing experience. We've created the Reserve concept&Collect, which allows you to buy and reach for fashion inspirations and access to a wide range. The customer can order products from the Modivo online store to the stationary store. Receives an SMS with information that the order is complete. Then he can come to the living room, in comfortable conditions try on products and only make a decision to buy. Until then, it does not bear any costs. The whole process – Receipt of the order, traverse, purchase or return takes place in one place.
Modivo in eco version, So cooperation with InPost and the introduction of reusable packaging is a real innovation on the marketat e-commerce. How the idea was born?
Modivo successively implements a sustainable development strategy. Our goal is a real and positive effect on the surrounding reality. The activities of the e-commerce platform concern several areas centered around: products, natural environment, colleagues and societies. The project implemented with InPost will allow up to ten times to reduce the demand for one -off packaging. With the current development of the e-commerce market, there is only one direction-logistics must be modern, efficient and even more ecological. That is why we are introducing the first system of secondary packaging in e-commerce in Poland. The packaging is adapted to the product sent so as not to transport the air. We believe that together with InPost we can start a green revolution in the e-commerce industry.
In 2021, Modivo opened its first stationary store outside the country, i.e. in Czech Prague. Currently, the platform is available to customers in several European markets. Do you plan more expansions and what motivates you to reach a foreign customer?
With the intensive development of which we face, foreign expansion is the only right choice. Everyone is important. We want to be inclusion, give access to the MODIVO offer as many people as possible. We are glad that hundreds of thousands of people around the world have trusted us and became our loyal clients. They are the most important to us, regardless of the latitude – We are for anyone who wants to "reach for us", treat us like a partner in their choices. We look at a man for a work of art, our natural ambition is to motivate yourself, add courage to be yourself, and thus – encouraging to freely use many available tools, M.in. fashions. If we, as Modivo, become a daily inspiration for them, our mission will be fulfilled.
We have already opened 5 stationary stores in Poland and abroad. The Modivo online store operates in 13 countries. This year we are planning expansion to subsequent markets.
Which means synchronization of eobuwie.pl with Modivo?
We change the names of the company Eobuwie.pl on Modivo. This decision is closely related to the planned stock debut and further development in foreign markets. Eobuwie store.pl in Poland and foreign counterparts such as Epantofi.RO or EOBUV.cz remain unchanged. The name of Modivo is more universal and easier to learn abroad, which is why we believe that this change will bring only benefits.
You can measure success in 2021 not only in numbers or satisfaction and customer satisfaction. Your actions remained repeatedly appreciated and awarded by the e-commerce industry.
Modivo is constantly developing, our mission is to be the most inspiring fashion platform until 2025. 2021 was particularly important to us because this development was appreciated by various, independent entities. Modivo has become a laureate of the prestigious CEE Retail Competition & Marketplace Awards. For the innovative design of the salon with premium clothing connecting the online and offline world we have won the Grand Prix of the Digital Signage Awards competition. Our Mulitbrand Modivo also won the ECOMmerce Awards 2021 competition in the main Bestin category, for the best online store, as well as in the Best Cross Border category due to foreign expansion, continued in a difficult time of pandemic. Great joy! Great emotion.
The Marketing Director of the Year in the e-commerce category was equally an incredible honor. We treat these awards especially because they are a beautiful culmination of our hard work this year and the appreciation of the entire Modivo team, without which we could not be in the place where we are now.
What to wish you in 2022?
What we should all wish for ourselves! As long as we stay healthy, among loved ones, safe – all the rest we want will be quite simple. In the context of business as a team, we will definitely make sure that our ambitious plans and assumptions are met – So keep your fingers crossed for us. We see huge potential in the coming year, so let it be just as exciting as the previous year.