Sofia Jirau The first model in history Victoria; S Secret with Down syndrome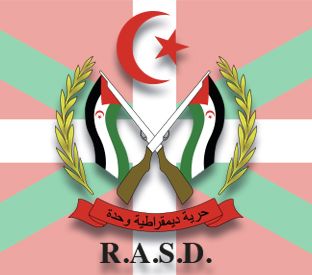 Sofia Jirau The first model in the history of Victoria ' s Secret with Down syndrome
The iconic underwear brand, after a number of scandals, is effectively fighting for a new image. This time he changes its face thanks to Sofía Jirau. The 25-year-old became the first model with Down syndrome in the ranks of Victoria ' s Secret.
Sofia Jirau was invited by Victoria ' s Secret to the Valentine's campaign brand promoting the lingerie line " Love Cloud Collection ". Thus, he will sign up in the new history of the brand as the first model with Down syndrome and the second from Puerto Rico. – Thank you Victoria ' s Secret for seeing a model in me who has no restrictions and made me part of an inclusive campaign " Love Cloud Collection " – she wrote on her Instagram.
Sofía next to 17 other women – with different skin colors, silhouettes and sizes – performs in a new Valentine's campaign promoting the Love Cloud underwear collection.
Who is Sofia Jirau?
Sofia Jirau made her debut as a model at the New York Fashion Week two years ago. "Modeling in the United States was the beginning of the fulfillment of dreams that I was from an early age: to be a model on the most important catwalks in the world " – We read on the Jirau website, which in 2022 would like to focus on developing a career in Europe.
"For me, the most important thing in fulfilling my dreams is to show people around the world that there is no restrictions, and inspiring them to realize their own dreams " – Sofía continues.
In 2019, Jirau launched her own line of Alavett clothing and accessories.
New chapter in the history of Victoria ' s Secret
After a series of scandals in the underwear empire, the new board of Victoria ' S Secret effectively breaks with the old image. They want to end the era of urged fashion show, diamond bras and idealized " angels ", which they created themselves. Warming the image of the most recognizable brand of women's underwear in the world can have good social effects. New ambassadors are to help in this, which will promote beauty based on diversity, tolerance and inclusiveness.
"We must stop being what men want and become what women want" – said Martin Waters, who in February 2021 became the general director of Victoria ' s Secret. He admitted that " When the world changed, the brand reacted too slowly ", But now he is going to be "The leading global spokesman for female strength ".
"Love Cloud Collection is an important moment in the brand's evolution" – wrote in a press release Raúl Martinez, a new creative director. "From the filling of amazing women who revive the collection, after the amazing diverse spirit on the set – this campaign is an important part of the new Victoria ' s secret, which we create".