Under Armour and Outhorn invite you to the contracting of the spring-summer 2022 season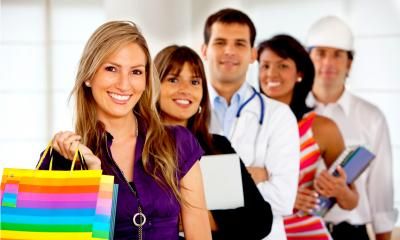 4F, Under Armour and Outhorn invite you to the contracting of the spring-summer 2022 season
OTCF S.A. is one of the largest companies in the Polish clothing market, which develops with new projects every year, expanding its offer even further. This will also be the case at the May contracting for the spring-summer 2022 season, where the 4F Teamwear collection and the 4F Fuel brand will appear. But that's not all. OTCF Sales Director will talk about the company's interesting activities.A. Bartosz Kuciak in conversation with Ula Wiszowata.
Ula Wiszowata: Apparently the times of B2B are gone due to the coronavirus pandemic, but OTCF proves: we are moving towards wholesale. Why?
Bartosz Kuciak: We were well prepared for the time of crisis which was a pandemic, that is why we saw an opportunity rather than a risk in wholesale. Apart from the obvious pandemic effect of growing online sales, we realized that this is the time when we should support our wholesale customers, who also had to change their sales directions. This was due to the changing needs of their customers. On our part, this required much more focus on the execution of current orders, i.e. ensuring maximum availability of the desired assortment in the shortest possible time. What's more, speaking of Under Armour, of which we are the official and exclusive distributor in Poland precisely, if it were not for the high activity of the wholesale channel and the sportstylestory own domain.com could not have presented the brand so widely in such a short time.
Who is your offer addressed to? Does the upcoming contracting apply to all your brands?
Yes, it applies to all our brands: 4F, Under Armour, Outhorn and two new projects, namely 4F Teamwear and 4F Fuel. The strength of the 4F brand is its versatility and the fact that we are able to respond to many different needs, such as training, running, yoga, cycling, trekking, swimming or winter sports. We are also constantly developing our sportswear offer, which is indispensible on a daily basis, especially in the realities of remote work. The 4F brand certainly meets the needs of our customers. Outhorn, on the other hand, has changed a lot over the past years. It has become more lifestyle than it was before. We encourage you to be active in your own way at the office, on a weekend trip, just anywhere you feel you need comfort. That's why Outhorn is a mix&match – a new answer to the need for styling that is easy to combine, but above all a combination of the latest trends with attention to detail. The brand is characterized by high quality, affordable price, comfort and casual, lifestyle character.
Outhorn equals lifestyle, 4F and Under Armour equals sports. Is Under Armour the top shelf in your portfolio?
It is a premium brand and a proposition for the most advanced, conscious customers. Under Armour is a global brand, one of the most dynamic on the market. Created to revolutionize the way athletes around the world dress, relying on innovation to perform at their best. At the same time we believe that both Under Armour and 4F customers will be interested in our 4F Fuel project, which will provide a great complement to the training.
Let's talk about 4F Fuel and Teamwear – what makes them different from other brands in OTCF family?
4F Fuel is our youngest concept. This is functional food and dietary supplements. The offer will include protein supplements, vitamin complexes, workout drinks. We have divided it into 3 product lines: Fuel, Fuel Pro and Fuel Vega, which were created with diverse lifestyles in mind. From exercise enthusiasts to advanced athletes, but there's also something for people who care about a healthy diet, including those following a vegan diet. Our motto is "Your goal. Your body. Our support."4F Fuel is a project in which we want to use advanced technologies created in cooperation with experts and passion to create thoughtful products that respond to the needs of sports enthusiasts. Whereas Teamwear collection is a result of rich and long-standing experience of 4F brand in professional sport, which started in 2007, i.e. from signing the first contract with Polish Ski Federation. That we know how to design and create dedicated collections is proven by the fact that 4F brand will dress as many as 7 national teams for Tokyo 2020 Olympic Games. It is thanks to our know-how&how we have the ability to create unique lines for sports like soccer, basketball, handball, volleyball and athletics. Our offer includes both match and training collections, but also lifestyle and outdoor clothing for adults and children. It is worth mentioning that the project already has its first successes. Already in the upcoming season all 16 clubs of Energa Basket League will be equipped with Teamwear and dedicated game sets.
Let's go back to wholesale, would the offer that you would send to your potential wholesale partners differ from the one you can get in 4F stores??
Yes, we differentiate our retail and wholesale offerings. We make sure that both collections meet the needs of the customer, while not competing with each other. We pay attention to all these elements. Of course, there are times when our top wholesale customers are vying to get selected retail lines. They are changing too, and we try to support them by expanding the range available.
How do you plan to promote the collections dedicated to wholesale? Thus supporting your partners in selling these lines.
Above all, we provide global marketing and brand recognition through our ambassadors. Of course we conduct locally targeted support activities for our wholesale customers and we try to adjust them very individually: depending on their profile, the diversity of content between online and offline and the scope of expected support. The contracting and the fact that it takes place in a form of a live meeting, and not only remotely, is very important to us. It is after all an opportunity to listen to our customers what support they really need, what they lack, but also in what direction they want to develop their business. We look at whether there is synergy between our strategies and to what extent global marketing is sufficient for them, and to what extent we need to plan certain activities specifically for them. .
Let's talk about influencers. What are your plans in this regard?
It is a great success and pleasure to cooperate with the best athletes in their fields. For Under Armour brand, it is primarily UFC fighter Mateusz Gamrot and Ola Mirosław and Dagmara Wawrzyniak, and this is just the beginning. We are planning a surprise for Under Armour contracting clients, which I cannot disclose at this stage. A year ago Ania Lewandowska joined the 4F team, and this year the world's best footballer Robert Lewandowski joined it. Our ambition has always been to work with top athletes and we are happy to have this opportunity. This builds the brand in the customers' eyes, and our wholesale contractors appreciate it very much.
When will the contracting take place, and who is this communication aimed at??
It will take place between 17th and 28th May. It is an intensive time and 90% of our calendar is already full. The group of customers who have taken up our invitation is again very large and this is a phenomenon. When organizing the winter contracting event we did not know until the very last moment whether we would be able to carry it out in the form of a live meeting. Therefore, out of respect for our customers, we decided to ask in what form they would prefer to meet with us. As many as 96% of those surveyed said that they are primarily interested in the live version. Obviously, we have met the sanitary rigor, which was in force at that time, to make the contracting stay absolutely safe and as comfortable as possible for our customers. For those who did not come – we created the possibility of remote contracting. We prepared the meetings using mobile applications and launched a dedicated order browser. We have taken care of every detail to make the event safe, comfortable and effective. The essence of the live meeting is twofold: firstly, you can physically touch the product, secondly, you can talk about it, evaluate, compare, ask our experts for details. The second, no less important element, is the relation. After more than a year of remote work, this is the moment when we can talk calmly, directly summarize the sales to date and optimally define the strategy for the next year. We are all in the middle of a big change right now, but as it turns out our brands can be a part of it, and our customers know it.